Post-Pandemic Perceptions
Employment was one of the first obvious upheavals from the pandemic. With this in mind, we asked respondents to consider how their perceptions of education and experience may have changed since March of 2020.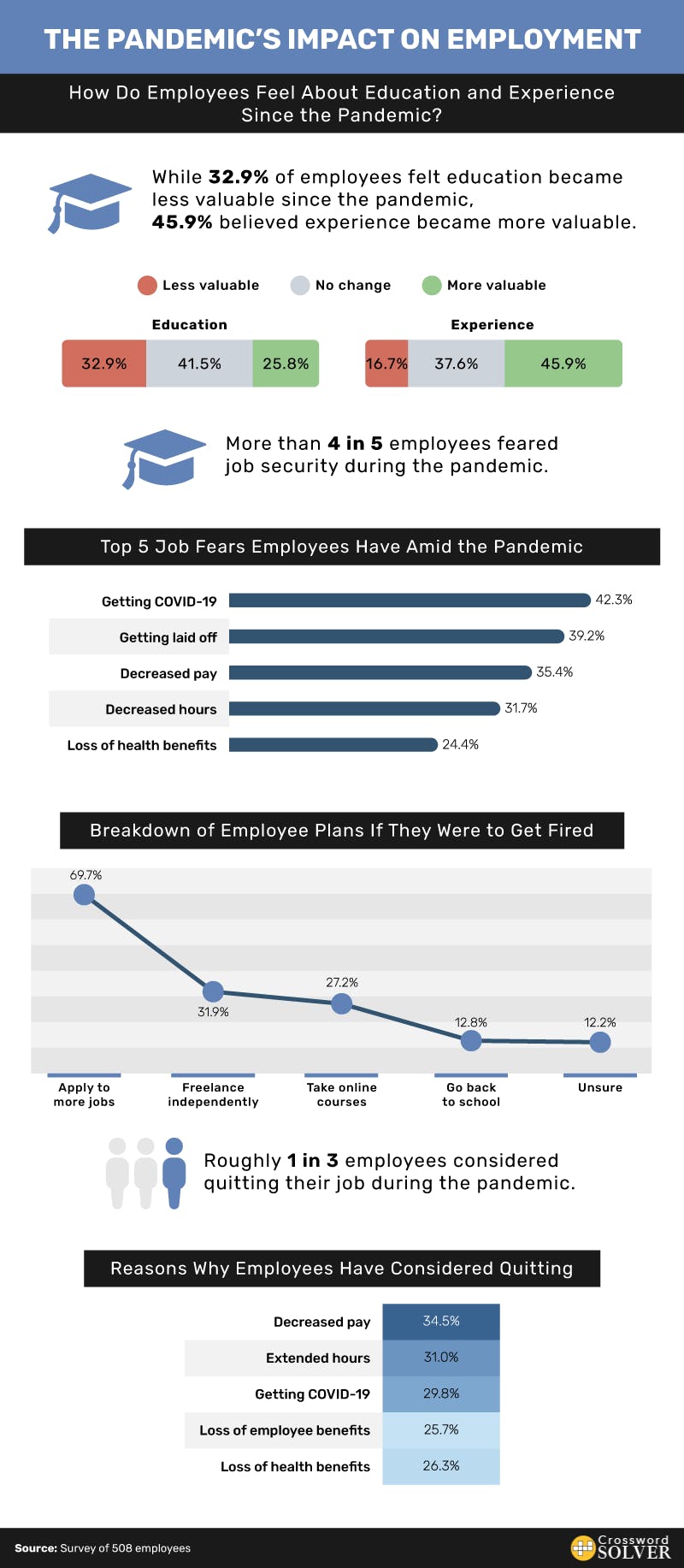 The pandemic's overall impact on employment is difficult to calculate. Unemployment rates reached levels not seen since data collection began in 1948. For workers without a college degree, these numbers were even worse. According to our respondents, however, education is typically perceived to be less valuable today than it was pre-pandemic. Instead, they started to perceive experience much more highly.
In spite of mass unemployment numbers, the number one fear employees had was actually contracting COVID-19. Bear in mind, however, that this pool of respondents have all managed to stay employed during the pandemic and may have higher levels of job security than the average person in the U.S. If this group were to get fired, the plan for most (69.7%) was to start applying to new jobs, indicating a lack of a financial safety net. Another 31.9% would freelance independently.
Even for those with jobs, things haven't been necessarily coming up roses. Roughly 1 in 3 employed persons have considered quitting, even in such economically turbulent times. Why? The most common reason was decreased pay (34.5%) and extended hours (31%).